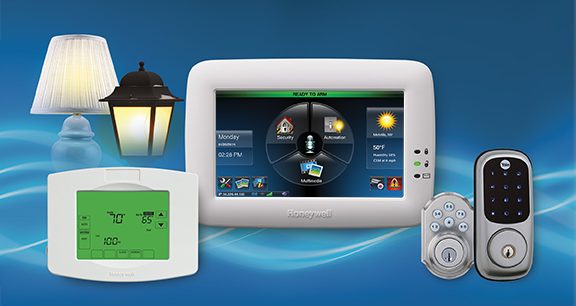 Total Connect 2.0 app introduced by Honeywell
Melville, N.Y., November 2016 – Honeywell has revealed the new Honeywell Total Connect 2.0 application for iOS devices. They have confirmed that the application will come with so-called geofence arming reminders available to both iPad and iPhone users. With the help of the latest update, users will get iOS push notifications directly on their mobile devices notifying them that they are going out of a pre-determined geographic location and that their office or home security system is disarmed. Once they get this notification they can arm the system right away regardless of their location.
Total Connect 2.0 app includes a few more updates:
– Honeywell Total Connect is now compatible with iOS 10 as well as with Android N. This means that the users of the latest mobile devices with newest operating systems won't have problems using this app.
– Total Connect 2.0 now has increased storage space at least when it comes to Honeywell Total Connect IP camera platform. The video storage space is increased from 100 MB to 500 MB.
Honeywell Total Connect updates introduced this year:
– Honeywell Total Connect Services application comes with push notification for iOS-based devices and is now compatible with Apple TV. This means that tenants and homeowners have new methods of keeping their place safe.
– It is completely compatible with the popular SkyBell HD Smart Video Doorbell. This computability provides customers the chance to hear, see and even speak to visitors with the help of the iOS application. They can also lock and unlock and arm and disarms the premises through a single screen.