Hi-Tech Security is a State of Florida, Licensed & InsuredCompany

Hi Tech Security, is a State of Florida, State Licensed and Insured Company that is certified in the Custom Installations of ALL Low Voltage Security, Sound and Data Systems. We provide our services to ALL Business, Commercial, Industrial & Government Markets in the South Florida Area. We offer Custom Installation Services for Systems such as Business Security Camera Systems and Government Security Camera Systems. Specifically, we serve our customers in the tri-County areas of Miami-Dade, Broward & Palm Beach Counties.
Located centrally in Fort Lauderdale (3411 Powerline Rd. #706, Oakland Park, FL 33309) allows us to service ALL of our Customers in the tri-county area with great ease! Our office also contains our Interactive Showroom allowing any potential or existing customer to actually "SEE & INTERACT" with various Security, Sound & Data Systems such as: 4K ULTRA HD Hi-Definition IP Security Camera Systems, Access Control Systems, Burglar Alarm Systems, Structured Cabling Systems, Intercom Systems, Commerical Audio Systems and WIFI Networks. This Interactive Showroom actually gives ALL of our customers the opportunity to "SEE & TOUCH" ALL of our Systems provided before proceeding with an installation or purchase! The ability to have this interaction helps all of our customers to make an accurate and educated purchase!
Our company was founded in 2005 by two business partners in the IT Industry. Both partners have an extensive background in the IT Industry in both Software Programming and Network Engineering. The technicalities of the security industry were a great fit for both of these IT Professionals. These two unique individuals allow Hi Tech Security to have an even balance of technical "know-how" and "real-life" business concerns! Making a very interesting, yet successful mesh! Over 18 Years Later, our company has technicians and installers servicing our customers who are located throughout the South Florida Area.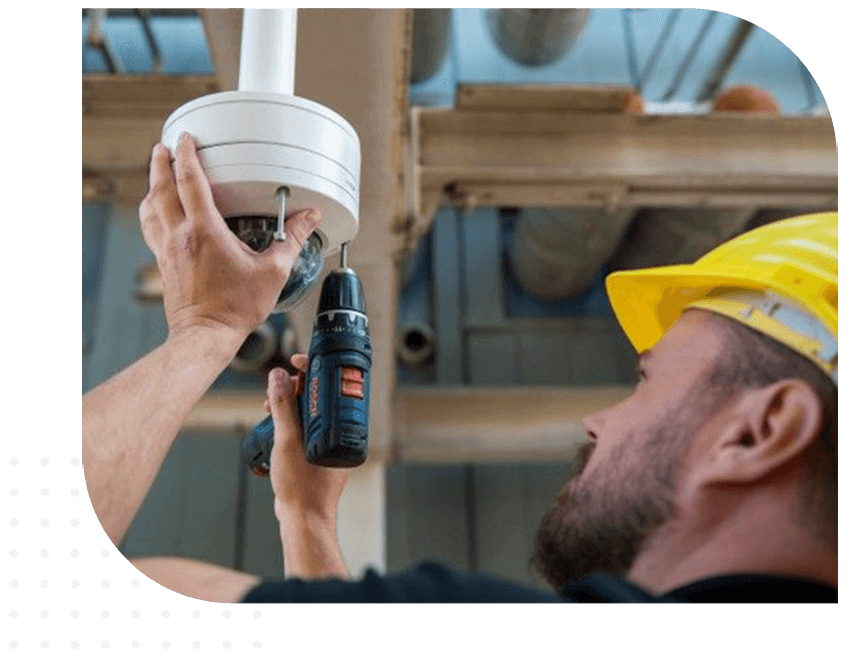 We specialize in (6) types of Low Voltage Structured Wiring Systems:

For our company, custom systems are truly the "Norm" or "Every Day" consistency for our type of business. The more custom or unique your requirements that you may have, "the better" it is for us to deliver the most custom solution and satisfaction to our customers!
Treating each customer and their specific requirements carefully with each specific application is what we specialize in. Utilizing the best technology available in the industry, for example, such as 4K ULTRA HD Hi-Definition IP Mega-Pixel Security Cameras and 4K NVR's allows us to stay on the cutting edge of technology. In our opinion, "No two customers or security systems are alike!"
Why Choose Hi-Tech Security


In Business for over 18 years

State Licensed & Insured

Certified
Low Voltage Electrical Contractors

Authorized Dealers of ALL Major Brands!

Lifetime Technical Support

We follow ALL NEC Industry Standards