WIFI Network solutions for Business & Home

In today's fast paced and technology driven society, "The Internet" is a complete MUST for both Commercial Businesses and Personal Residences to function daily. Even with High-Speed Internet available to the public in digital formats from all the major Internet Service Providers such as "Comcast" & "AT&T", there are still several physical limitations to deliver High-Speed Internet Bandwidth throughout a Commercial or Residential Structure. That is where WI-FI Network Access Points come into place and to the rescue for the public. Several Businesses and Personal Residences are unable to deliver Hi-Speed Internet to all the employees or occupants of a structure due to several physical barriers such as metal or concrete preventing Wireless Internet Signals.
With Professional Grade Wi-Fi Network Access points you can deliver a Rock Solid Reliable Wireless Network and a World Class Experience of High Speed Internet Bandwidth to all people both within a large facility or home. Our company offers a wide range of name brand Network Equipment that can deliver excellent wireless results such as 
Luxul
, 
Trendnet
 and 
Ubiquiti
. For outdoor purposes you can also deliver High Speed Internet Bandwidth at long distances! This Technology truly offers a wide range of options with no limitations.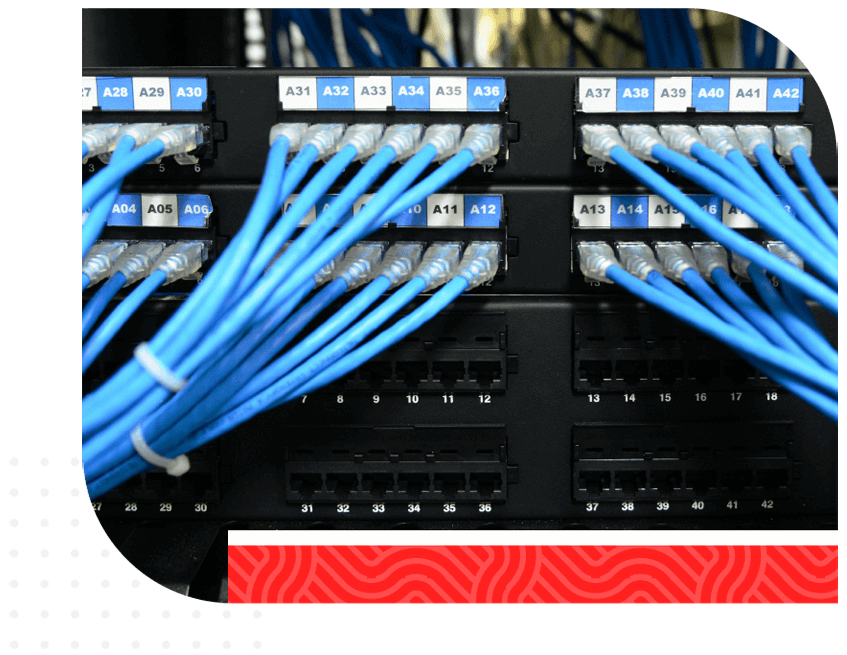 Wi-Fi Network Access Points can also deliver reliable data transfers of both download and upload of up to 1900Mbps (Mega-bytes per second) and with both dual band technology capabilities of concurrent 2.4GHz and 5GHz frequencies. This will allow a business or several businesses simultaneously to completely run there day to day operations without any Internet Bandwidth limitations and without any limitations to the device (Desktop, Laptop, Tablet, Smart Phone or Mobile Device) being utilized by the user.
Why Choose Hi-Tech Security


In Business for over 18 years

State Licensed & Insured

Certified Low Voltage Electrical Contractors

Authorized Dealers of ALL Major National & Global Name Brands!

Lifetime Technical Support

We follow ALL NEC industry standards