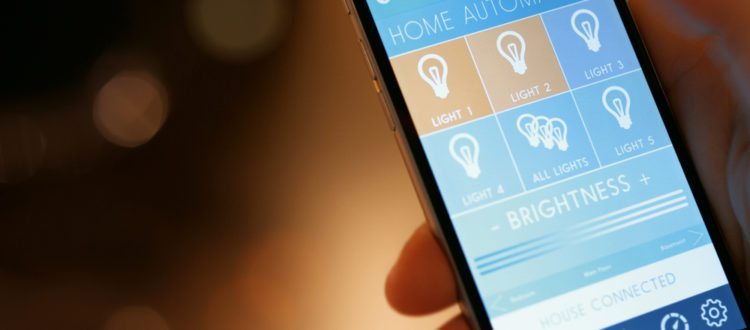 4 Smart Home Trends of 2018
Home automation devices are more advanced, intuitive, and accessible than ever. One recent survey revealed that nearly half of all homeowners are now installing smart home systems during their remodeling projects. From wireless appliances to whole-home automation, this technology is moving forward at a rapid pace.
Here is a look at some of the smart home trends that you should keep in eye out for in the next few months.
Advanced Climate Control
When it comes to home automation technology, very few products are as popular as "smart" HVAC systems. The average homeowner spends thousands a year on heating and cooling, and investing in a cutting-edge HVAC system is one of the best ways to bring those bills down. You can control these systems with mobile apps, meaning that heaters and air conditioners don't need to stay on all day.
Improved Security Systems
Companies like Hi-Tech Security are changing the way that homeowners view security. You can easily make your home safer than ever with cutting-edge access control systems and wireless security cameras. As long as you have internet access, you will able to open and close your doors, lock up your home, and see who is inside your house from anywhere in the world.
These security features are also an excellent option for those who want to keep an eye on their younger children and teenagers.
High-Tech Entertainment
Traditional home theaters are seeing a complete revamp over the last few years. Options like VR headsets and wireless surround sound systems have changed the way that we watch movies and play video games. Companies are dumping millions into VR research, and that is going to make this technology much more affordable and accessible. Families will soon be able to travel through virtual environments together without ever leaving the couch.
Hands-Free Commands
Voice-enabled tech is another area that has undergone some significant changes in the last few years. As this technology gets better, more families will come to rely on it for everyday tasks. With a few simple voice commands, you can order groceries, play music, turn on the lights, send messages to loved ones, and lock your doors. These devices can connect to security systems, appliances, and HVAC systems.
Fully automated homes are just around the corner, and this fantastic technology is showing no signs of slowing down. Bring the future to you and install smart home automation in your residence today. The expert installers at Hi-Tech Security can automate multiple electrical systems in your home to give you full control and access.
Our team has served the South Florida area for over 12 years and are dedicated to providing the highest quality security and automation solutions. Contact our office at (954) 394-2292 to learn more about our services and receive a free quote.