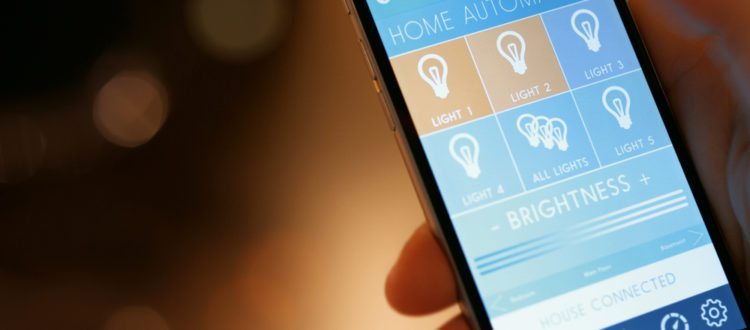 Lighting Control into the Smart Home Automation Tools
Home automation is termed as "internet of things". You can control all your house equipment and activities through automatic means. Home automation may include the following tasks:
Centralized heating
lighting control
Security
Ventilation and Air-conditioning
Automatic Control of curtains (Shading)
Temperature control
Brightness Control
Domestic Robots
Lighting control is one of the main features of home automation system. Having a lighting control system installed in your home as a part of home automation gives you many advantages.
They Make Your Home Look the Best
A lighting control system enables you to preset lighting level and instantly recall it by simply pushing a button. You can have different lighting levels for different activities. This will allow you to light your home in the best manner to highlight its best features and to add ambiance and warmth to it.
Energy Saving
The automation of lights can help you to save energy. A problem often faced by residents of large houses that they often leave lights on when not required. By installing a lighting control system integrated with home automation, you can control all the lighting in your home from a centralized control. You can also set timers to switch on or off lights after a particular period of time to save energy. Some lights come with the features of motion detection. They switch on automatically when they detect some activity in the room.
Increased Life of Bulbs
Lighting control ensures bulbs and lights are utilized in a proper manner. They can be dimmed and brightened as per the needs. This results in increased shell life of bulbs and lights.
Different brands of home automation are capturing the markets owing to their spectacular benefits, read on to know about some popular brands providing home automation services in different cities of South Florida.
The city of Fort Lauderdale, famous for its beaches and boating canals, is a host to many popular home automation brands. The famous being A&M Control System, LLC, All Digital LLC and Ambient Sound and Security system, Inc. All these companies are known for providing quality services for home automation purposes.
Home Automation in Boca Raton
HT Install, Techpro security products, and Home Electrons Designs are the popular brands providing services for home automation in the city of Boca Raton. These brands have made their mark in the market with their various services related to home automation purposes.
Home Automation in West Palm Beach
Many renowned brands are working in West Palm Beach city, providing high-quality home automation services and satisfying a lot of customers. These brands include AAAV, Inc., Castillo electric, LLC, and Your security connection.
To sum it up, lighting control technology can be integrated with other home automation tools like a motion detector, brightness control, and automatic control of curtains for enhanced security and lighting purposes.
The advancement of technology has really bestowed us many comforts and convenience and surely home automation is one of them.