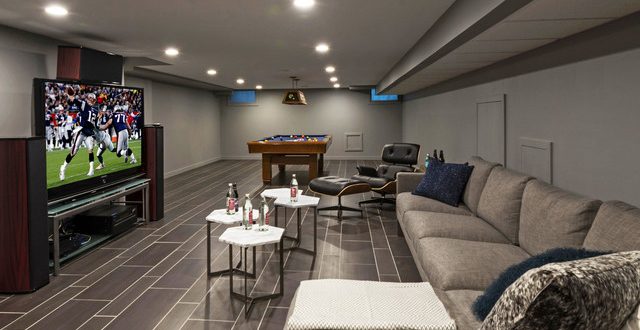 How to Create a Modern Man Cave in 2019
Having a man cave is an essential part of being a man. From sports memorabilia, video games, and even pinball machines, a great man cave set-up is a must-have in any home. Despite the obvious necessity of it, building that perfect man cave is often easier said than done. Especially now more than ever, technology has made it so the man caves of today are vastly more impressive than their predecessors.
Forget about the man cave of the past. The "man cave of the future" is already here. Here are some of the top ways you can create a modern man cave in 2019.
Florida Home Automation
What good is a home if it can make life easier? With smart home automation, you can finally have a man cave of the future in the present day. Whether it's voice-activated lights or fully-integrated smart systems, you can access your entire man cave with the sound of your voice or the touch of a button.
These days, enjoying a fully-automated home doesn't have to be a hassle to install. Certified and licensed technicians can upgrade your man cave so you can focus on enjoying it.
Be Like Batman
In the Batman comics and movies, the famous superhero had his own man cave (literally) where he could have camera feeds that covered virtually every square inch of his estate's exterior. Now you can be like Batman with your very own security center inside of your man cave.
With a dedicated security center set-up inside of your man cave, you can enjoy the following:
Instant, 24/7 access to dedicated camera feeds
Direct-line to first responders
Smoke, fire, flood, and burglary alarm protection
Motion-activated sensors and lights
Much more…
Aside from adding a cozy and cool dynamic to your man cave, a dedicated security center can serve as a practical addition. Your modern man cave doesn't just have to make your home smarter; it can make it safer, too.
Your Own Home Movie Theater
Who doesn't want their own movie theater? With a modern man cave, you can finally bring the movies home with a live-in theater experience unlike any other. In the past, building the perfect man cave movie theater was daunting. With the modern man cave, building the ultimate movie experience has never been easier.
Experienced movie theater set-up technicians can transform virtually any space, including your man cave, into their very own cinema. Even if you're not a movie buff, your man cave movie space can make music, sports, and television as immersive as possible. Whatever ideas you have for your man cave movie theater or other spaces in your home, let the professionals at Hi-Tech Security make the home of your dreams a reality.
The Modern Man Cave Masters at Hi-Tech Security
At Hi-Tech Security, our certified and licensed low-voltage technicians have served the South Florida community for over 14 years. Whether it's entertainment, automation, or security systems, our experienced technicians can do it all.
Aside from being fully licensed and insured, we specialize in home installations that are cost and energy efficient. It's never been a better time to upgrade your home or man cave. Call us now at (954) 394-2292 or complete our online contact form for a free quote.