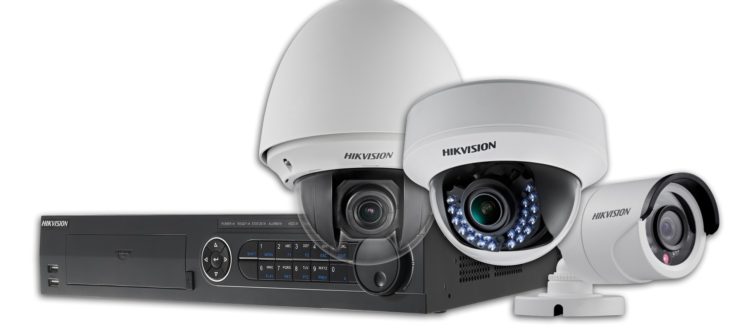 High-quality security cameras
High-quality security cameras for residential areas and private homes
Hi-Tech Security is a reputable company with expert sales engineers capable of making sophisticated residential security camera systems that can help the police fight criminals. It doesn't really matter whether you have a single family home in Fort Lauderdale, a condominium in Broward County, renting an apartment building in South Florida or you are handling a multi-family property in this area – we have the best cameras that will meet and exceed your expectations.
We have residential surveillance systems that come equipped with HD night-vision cameras. These cameras will take crystal clear video footage and images regardless of the period of the day or night when the event took place. Our company has long-distance bullet cameras, wide-view dome cameras and many other types of cameras for your home. With our cameras, you can rest assured that your property is fully covered and that you will get the best video footage.
The Perfect Home Security Cameras
The main reason why people use home security cameras is to prevent criminal activities on their property. However, thanks to our home security cameras you will also get a chance to monitor your home, family, pets and belongings regardless of your current location. Many people use the help of housekeepers, gardeners, nannies, caregivers or other professional, and with the help of our cameras, you can ensure that these service providers are doing their job in the right way when you are not at home.
High-quality Cameras for Communities and Homeowners Associations
Homeowners Associations and communities should definitely start protecting their property at the entrance as well as at the exit areas of their properties with the help of LPR (license plate reader) cameras. These cameras capture license plate numbers at night and during the day. We have already installed dozens of high-quality IP-based and analog cameras like this.
Efficient Security Cameras for Condominiums and Apartment Buildings
Condominiums and apartment buildings must include sophisticated video surveillance systems in order to keep the residents, tenants and owners safe from theft, vandalizing and other crimes and for liability claims. Our company offers completely free on-site surveys, so we can create the best camera surveillance tailored for your needs. With our help, you can secure the property completely – inside and out.
Best Security Cameras for Housing Authorities
Housing Authorities should deliver extra security to the residents and the simplest and most efficient way to do this is by installing top-notch CCTV cameras all over the community. We have created dozens of surveillance camera systems for the needs of Broward County Housing Authority, House Authority of Fort Lauderdale, Daytona Beach, Hallandale Beach, Boca Raton and other places in Florida.
Are you looking for a High-Quality security system?
Give us a call today at 954-394-2292
HD night-vision cameras
,
High-quality security cameras
,
hikvision
,
hikvision cameras
,
security camera boca raton
,
security camera broward
,
security camera Daytona Beach
,
security camera for business
,
security camera fort lauderdale
,
security camera Hallandale Beach
,
security camera west palm beach
,
security cameras for business