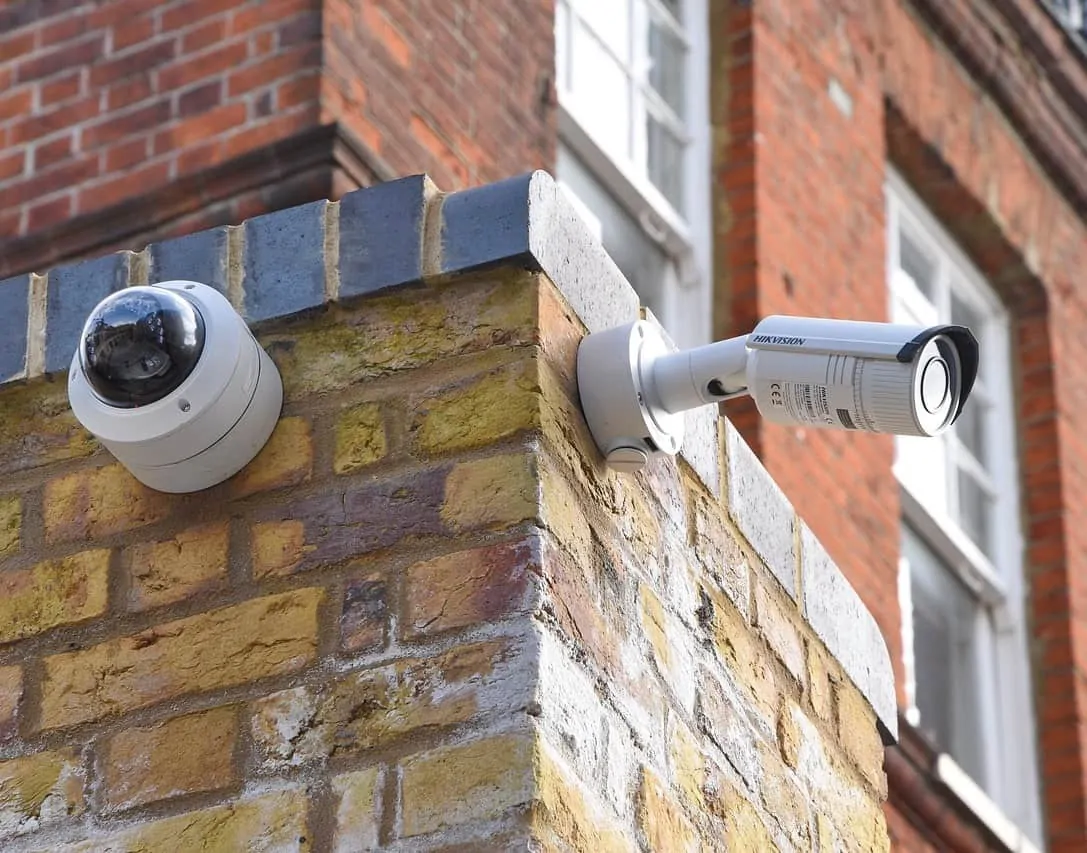 Hidden Security Cameras vs. Visible Security Cameras
Cameras are ubiquitous. Whether it's in public or private, these days it's almost impossible to escape the electronic gaze of a security camera. A growing trend in the surveillance industry is the rise of hidden cameras. Having visible cameras still has its advantages, but many prospective purchasers of cameras often ask themselves: how do I know when to use hidden security cameras versus visible security cameras?
The security experts at Hi-Tech Security can not only help advise you on the best security set-up for your home, but they can also assist with installing the cameras themselves. With a better understanding of the differences and similarities, you'll be able to decide whether to use hidden or visible security cameras in your home security set-up.
Visible Security Cameras
Visible security cameras are the most popular option for home surveillance. Some are more inconspicuous than others, but having visible security cameras are great because they serve as an effective deterrent against crime. Statistics show that criminals are less likely to burglarize places where cameras are visible.
Cameras are not a surefire way to prevent burglaries, but they are among your best options when it comes to passively securing a part of your home to proactively deter would-be criminals, or simply to keep a watchful eye on your property at all times.
Visible security cameras come with a few unique benefits that enhance their effectiveness as a deterrent:
Full-Spectrum Coverage: Cover the entire perimeter of your home with visible cameras. This ensures that wherever burglars plan on breaking in, you'll have a better chance of catching them in the act.
Motion Activation: Cameras that activate in real-time can intimidate and add an enhanced level of deterrence.
Better Visibility: Being conspicuous means a camera isn't obscured or placed in a tough angle to conceal its presence.
Hidden Security Cameras
Hidden security cameras, while similar to visible cameras, offer some distinct differences, with the most obvious one being that they're not easily seen. While there are some cameras on the market disguised as ornaments or decorations, most hidden security cameras are simply placed inside another object – hence their name. While they're still cameras, they offer a few differences that have to be considered in comparison to more traditionally visible cameras.
Hidden Cost: While they are hidden, the disadvantage these cameras pose is that they aren't always placed in the best positions. They're good as an accessory camera to add an extra angle or two, but visible cameras are often better at full-spectrum security.
No Intimidation Factor: This is both a pro and a con. Hidden cameras are great to place indoors so guests and family don't feel awkward knowing cameras are observing them 24/7. A hidden camera can be discreetly placed so that while it's recording, visitors or would-be intruders don't know it's there. If you're looking for a system with added deterrence, you may be better served choosing a visible option.
Catch People in the Act: People are not themselves when they know others are watching them. Let them be themselves in all of their glory. Whether it's a caretaker not doing their job, an unattentive babysitter, or a burglar thinking they're getting away with the perfect crime, a hidden camera can catch all of it on candid camera.
Whether you're looking for a hidden camera system, visible camera system, or a combination of both, the security camera installation experts at Hi-Tech Security can help with any security camera installation.
Get a Camera System for Your Florida Home or Business
Don't continue to put your home, business, or commercial storefront in jeopardy. There's never been a better time to protect yourself, your family, or your investments with a surveillance camera system from Hi-Tech Security.
Our professional and experienced security specialists have served South Florida for more than 14 years. We're eager to add you to our list of satisfied clientele. Schedule an appointment by calling us at (954)-394-2292 or book an appointment online today.